Here are some select pics from Baneus Singollo, chosen for their extreme uniqueness!

Firstly, here's a relatively recent picture in a sketchy watercolor style, of a fairly innocuous and commonplace Sonic Adventure scene: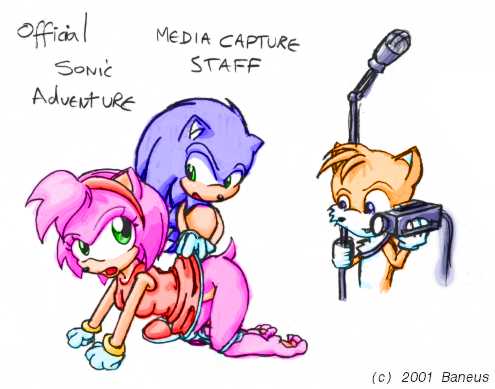 ---

And now, a VERY old pic by the same artist! This was chosen from a large back catalog for its special qualities: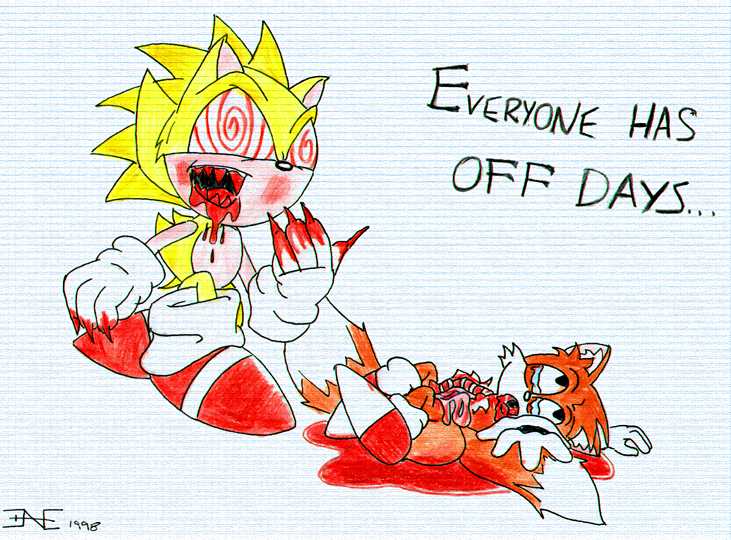 Bane would like to re-enforce that this is VERY old artwork, and his newer stuff is much, much better!


---